2021
10-20
KLOX Holds FLE Technology Symposium, Focuses on Wound Repair and Dermatological Challenges
On October 20, KLOX successfully held the "Global Leading FLE Mitochondrial Regeneration Technology Application Symposium". More than 30 experts and scholars in the field of wound repair and dermatological treatment from Institute of Dermatology, Peking University Shenzhen Hospital; West China (Sichuan) Society of Therapeutic and Radiation Oncology; Shanghai Hill United Health Co. Ltd. and Guangdong Diabetic Foot Association attended the symposium.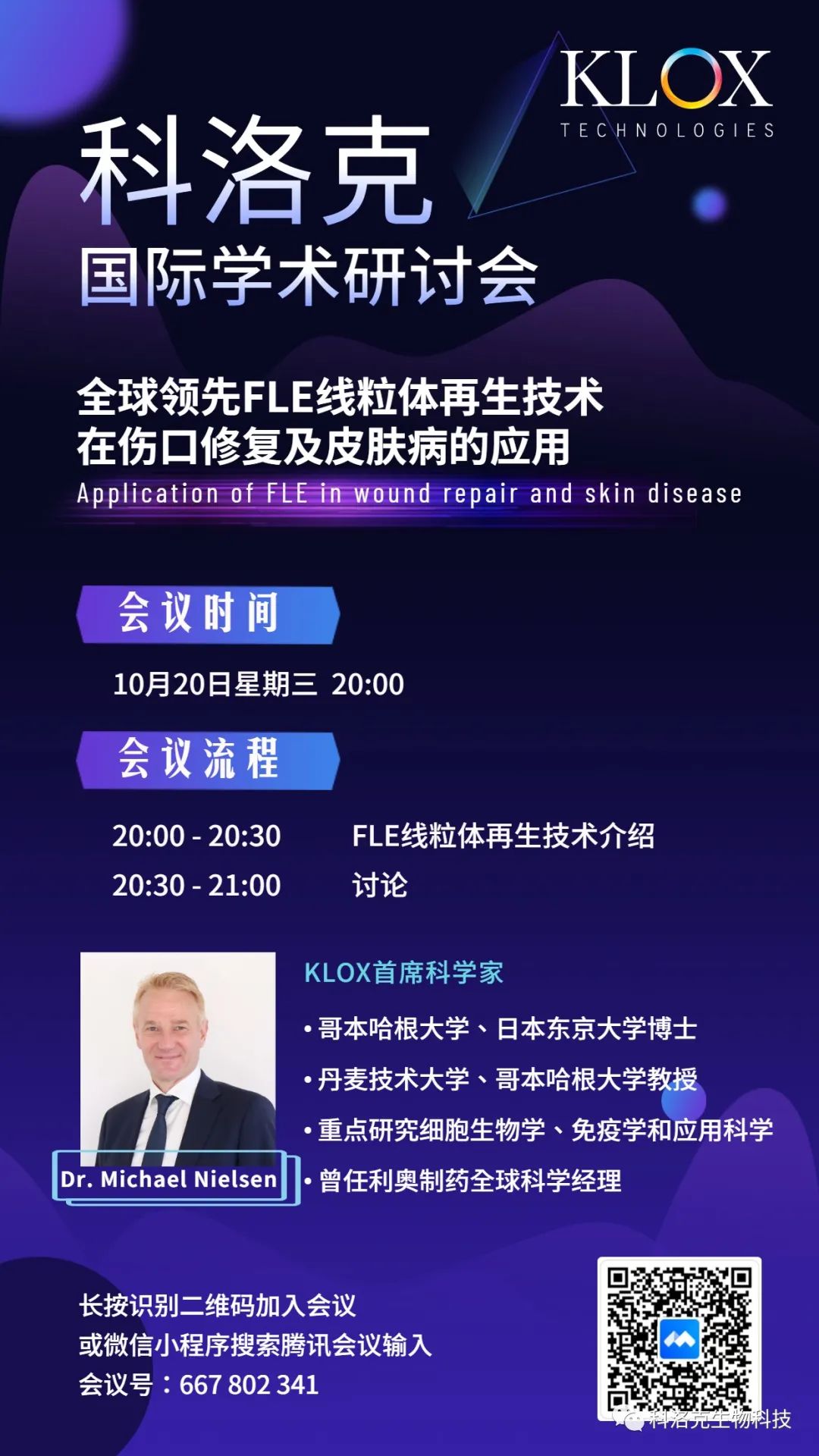 The symposium focused on current global solutions in the field of wound repair and dermatology, with demonstrations on FLE mitochondrial regeneration technology for the treatment of diabetic foot ulcer and rare dermatological conditions.
Professor Michael Canova Engelbrecht Nielsen, Ph.D. (hereinafter referred to as Prof. Nielsen), the Chief Scientist of KLOX, was invited as the keynote speaker to give a detailed explanation and clinical application of FLE mitochondrial regeneration technology, the key of the product.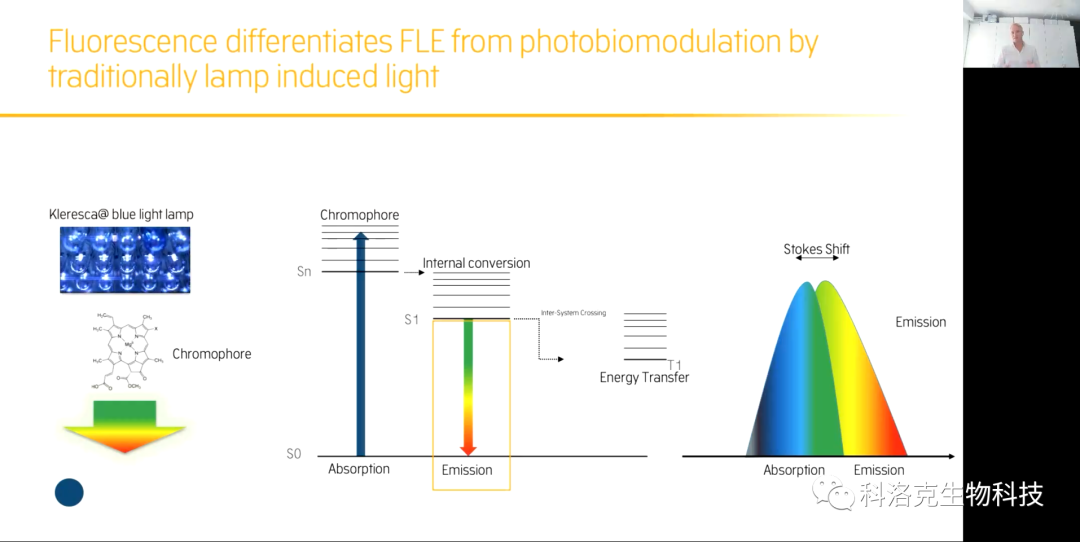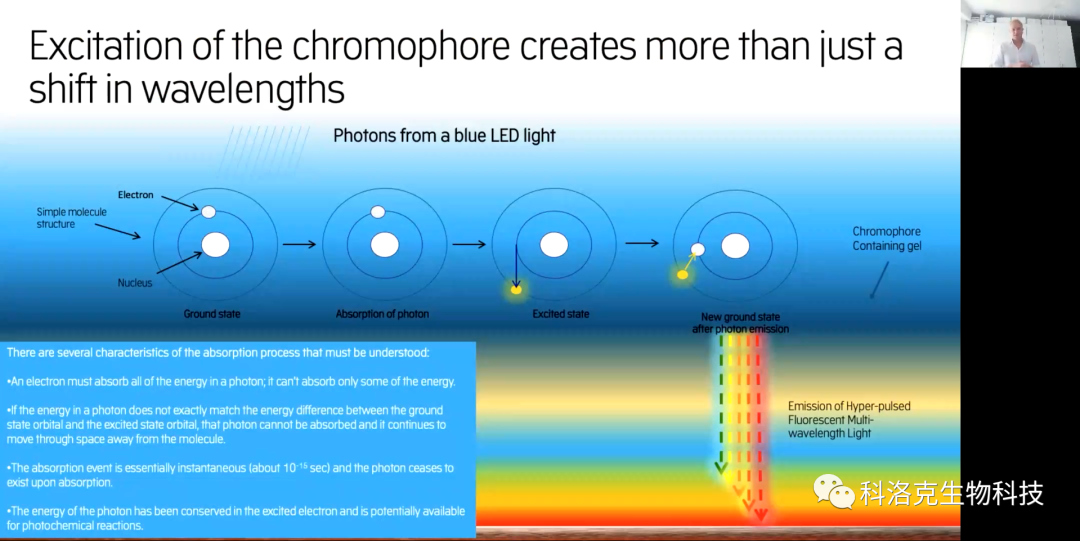 Prof. Nielsen explains the FLE technology
After the explanation of the technology, the application efficacy of FLE was highly recognized by the experts and scholars, and some of them had an extensive and in-depth discussion with Prof. Nielsen on the efficacy of FLE in practical clinical application.
Experts believe that there are still some technical gaps in the treatment of difficult skin diseases and chronic wounds worldwide, and that FLE mitochondrial regeneration technology has great application potential in the fields of medical health and medical beauty thus deserving attention, and expressed their expectation that this technology will achieve more breakthrough results in the fields of wound repair and skin disease treatment in the future.
The symposium also heralds the application and generalization of FLE mitochondrial regeneration technology in the field of dermatology treatment. KLOX has been concentrating on the cutting-edge research and development in the field of mitochondrial repair and cell behavior, and has captured the heights of the wound repair and medical beauty markets through revolutionary technologies. In the future, KLOX will keep providing technology, products and services that are safe as always and more efficient, and will keep benefitting more patients.